A Tribute to Bill Burnham
---
One of the things that we have bragged about on the Internet is that the response time is so much quicker than the printed media. I never realized that this would also apply to sad news. We have lost one of our friends in the hotrod world and we would like to say goodby.
"Billy B"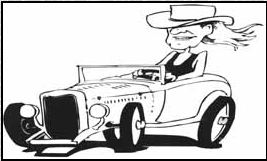 If you picked up any of the popular magazines about our sport over the years, you would find the name of Bill Burnham on the column called "In Bill's eye". Bill's opinion was right out there for all of us to see and ponder. Agree or disagree, it didn't matter, you knew exactly where Bill stood. He was right where he wanted to be, in the middle of a car show, right to the end.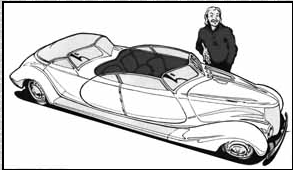 Wind in the ponytail, pedal to the metal, he has gone to the final rod run.
He was truly one of the Goodguys, and I will miss him.
I strongly suspect so will a lot of others...