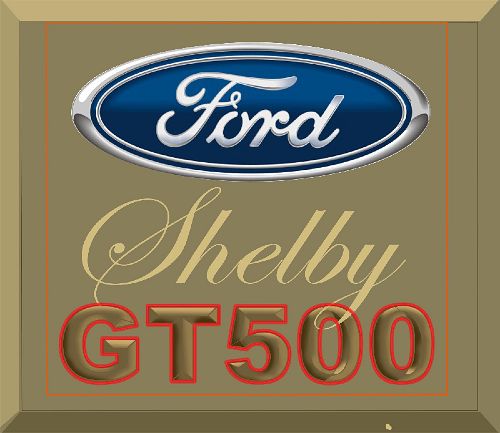 A while back, 1968 to be exact, I had a sign shop and did lettering and striping. A local car dealer had a Shelby that he had shipped in and he wanted racing stripes put on . Now I was no dummy, and I wanted to drive that car, so I told him that I had to allow for drying time, and I would need the car for several days.

The car was a dark blue 1968 Shelby GT500 with the 428 engine. You have to understand how exclusive a Shelby GT500 was back in those days. The chance to see one, much less drive one was very rare. A light Mustang with a 428 Super Jet engine, with 428 cubes was a powerful combination. We didn't call them Liters, we called them Cubes, and this car had a bunch.

This car was totally different from a regular Mustang. It not only had a big engine, it had suspension modifications, was basically a racing car in street form.

After I painted the stripes on the car, when they had time to dry, I took it for a nice little ride. What a ride that was.
Nowadays, your best bet for stripes would be an aftermarket supplier that makes it easy to add Mustang racing stripes